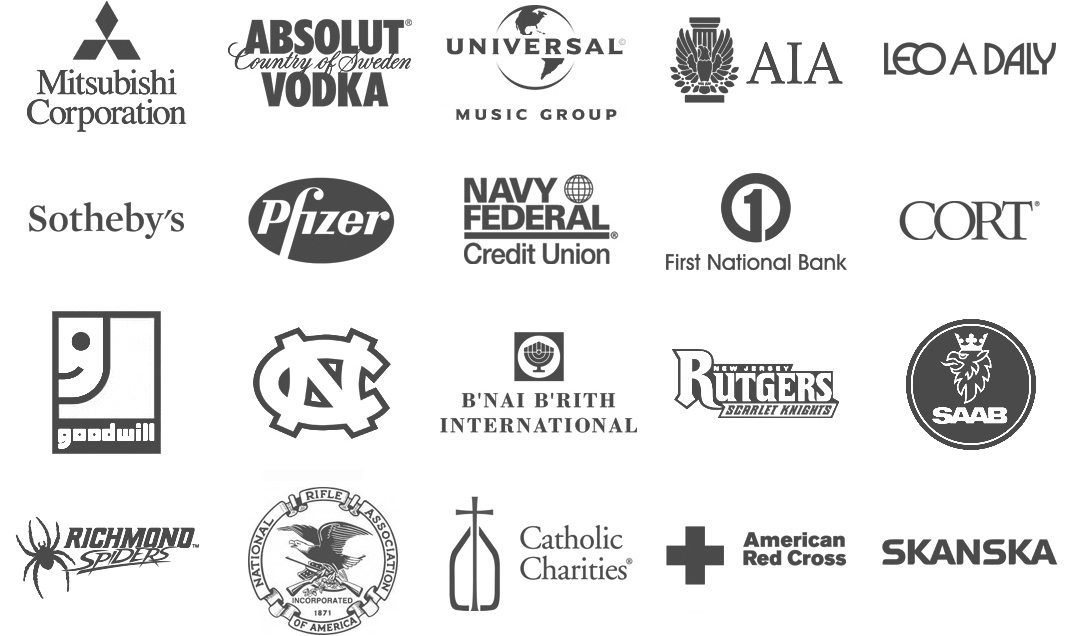 "Keep company only with people who uplift you, whose presence calls forth your best."

— Epictetus
Our founder, Eric S. Townsend, is honored to have been trusted by some of the most established brands in the United States and abroad (see list below). Their success and longevity springs from a commitment to excellence. Their vote of confidence in our work adds distinction to our services and pedigree. We take great pride in this. 2017 marks Eric S. Townsend's 25th year in marketing. He earned his first dollar in the industry by packaging and promoting a musical group in Richmond, Virginia (USA).
Absolut Vodka, est. 1879
American Institute of Architects, est. 1857
American Red Cross, est. 1881
B'nai B'rith International, est. 1843
Catholic Charities, est. 1910
Cort Furniture, est. 1845 (orig. Mohasco Corp.)
First National Bank, est. 1857
Gates Hudson, est. 1980
Goodwill, est. 1902
Leo A Daly Architects, est. 1915
Mitsubishi Corporation, est. 1918
National Rifle Association, est. 1871
Navy Federal Credit Union, est. 1933
Oracle, est. 1977
Pfizer, est. 1849
Rutgers University, est. 1766
Saab, est. 1945
Sandy Spring Bank, est. 1868
Skanska, est. 1887
Sotheby's, est. 1744
Universal Music Group, est. 1934
University of North Carolina, est. 1789
University of Richmond, est. 1830
Weidner Apartment Homes, est. 1977
Of course, we also serve startups and challenger brands alike. We highlight the above established organizations because they help to differentiate the quality of work from our competitors.